BARBERRY
Barberry is a large genus of deciduous and evergreen shrubs (Berberis Vulgaris), found throughout temperate and subtropical regions of the world. Barberry is native to the temperate and subtropical regions of Europe, Asia, Africa, North America and South America. Barberry shrub is 1 to 5 meters long with red, brown or yellow wood. The leaves are oval and the fruit is oval red and sour taste.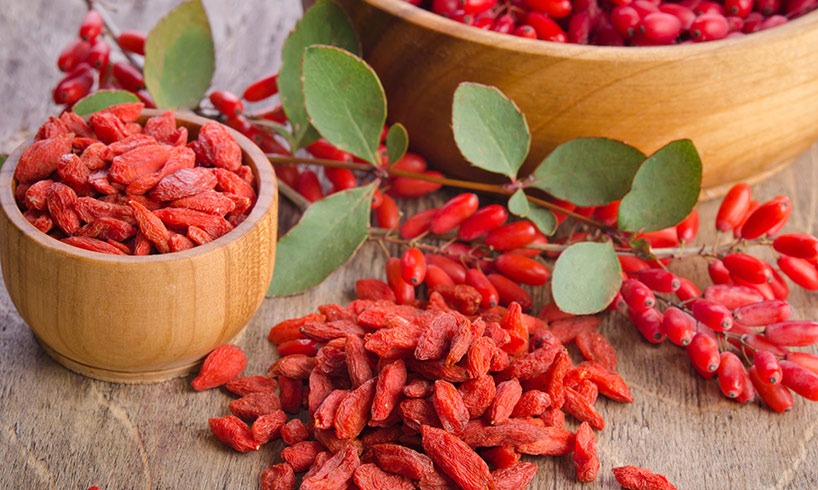 Barberries can be categorized into three types in general:
Seedless: Commercially cultivated and can be eaten fresh or used in industry
Gray: Not suitable for fresh consumption, used in industry applications such as barberry jams
Ornament: These species are suitable for application in green houses and gardens for fertilization of the soil.
BARBERRY BENEFITS
Barberry had a wide range of applications in Persian Traditional medicine and it is still a useful foodstuff for the below and many more:
Balances heart rate
Arranges muscular contractions
Reduce Blood pressure
Relieves Anorexia
Helps Digestion
Can treat hemorrhoids
IRANIAN BARBERRY
Iran is the largest producer of barberry in the world and has 95% of the world's barberry production.
In Iran, barberry is a unique species and mostly cultivated in South Khorasan. The main season for Barberry cultivation is the end of spring and early summer.
IRANIAN BARBERRY TYPES
Puffy Barberry (Pofaki)
Puffy Barberry (Pofaki) is cut with the tree branch during the season and sent to market for direct consumption. Pofaki loses its moisture over time while preserving the taste and durability. Puffy Barberry is also used partially in pharmaceutical applications.
Pomegranate Barberry (Dane Anari)
Pomegranate Barberry (Dane Anari) is taken from the shrubs and then dried by spreading under sunlight. The fruit becomes dried and it obtains a darker color – like pomegranate – and becomes smaller. The durability of Dane Anari is very high especially if kept refrigerated. Generally, Pomegranate Barberry is more economical than Pofaki so it is having more industrial application such as Barberry Concentrates and juices.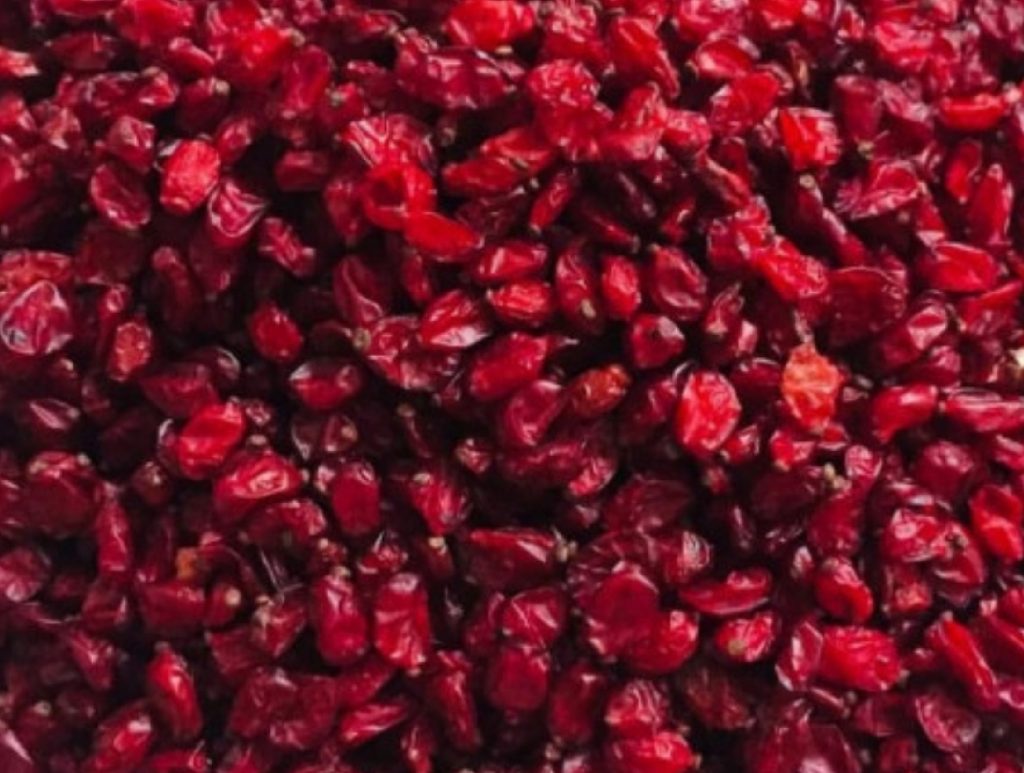 Mountain Barberry (Kouhi)
Mountain Barberry (Kouhi) is a wild and fully organic species with extremely dark color as it grows in the forests of North East Iran. Kouhi is extremely delicious and less juicy than Pofaki.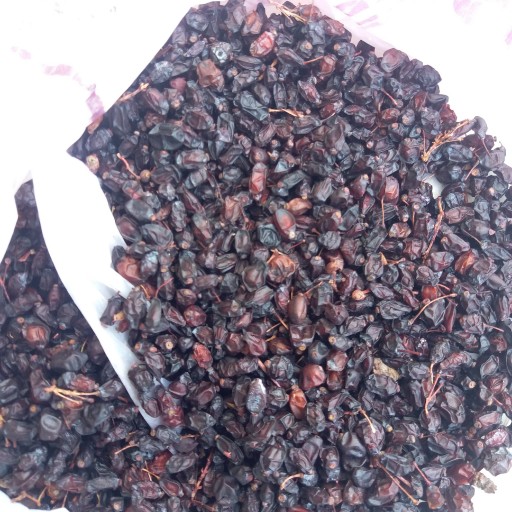 BARBERRY PACKAGING
Barberry packaging for export is available in:
8-10 kg cartons, palletized shrink wrapped upon request
The cartons have the ability to pass air in order to balance the temperature of the product and also keeping fresh air inside to increase the durability during logistics.